DAY, Glen and Madge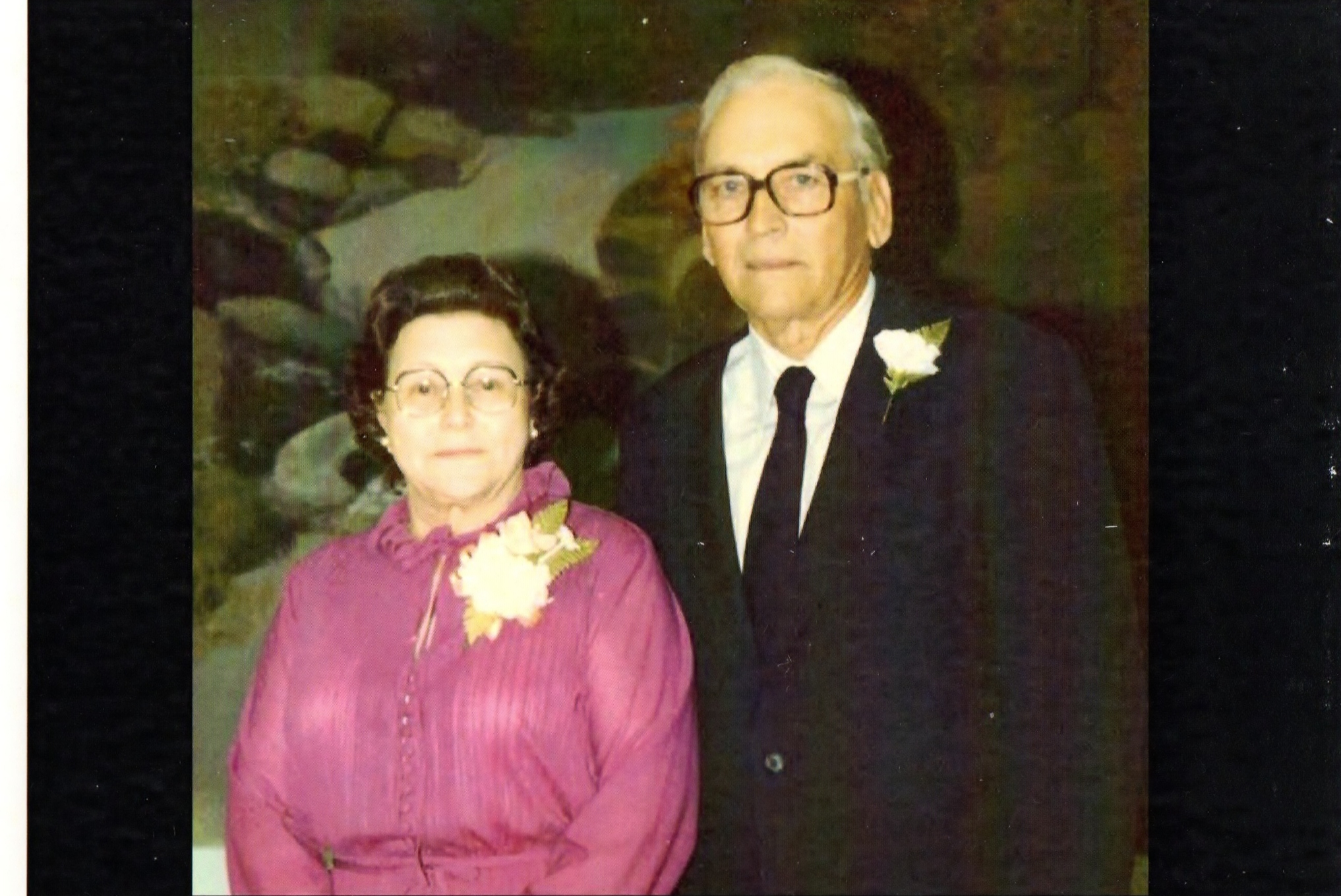 Glen Day was born in Washington Township on February 23, 1916 to Charles F. and Isalene Anderson Day. He passed away on May 25, 1991. Madge was born January 9, 1919 to Ellsworth J. and Frankie Martin Marshall in Washington Township and passed away on May 14, 2011.
Glen and Madge dedicated their lives to farming and their community. Glen stated farming as a youngster and at the age of 12 was awarded the Five Acre Corn Champion. Madge also started feeding animals and milking cows and a very young age.
The married in 1937 and stared farming on their own east of Salem. The then moved to the Mill Creek area west of Salem. In 1945 the purchased a farm at the east edge of Salem on State Road 56 and lived there until Glen's death. Through the years they purchased several other farms to expand their farming operation. They raised six children on the farm: Richard, James, Gary, Janet, David, and William. When they first started farming, they milked cows and raised crops. In the early 60's they also began raising Hereford beef cattle. In 1975 they sold the dairy cows and continued to raise beef cattle, corn, soybeans, wheat and hay.
Glen and Madge were members of the Salem High Street Church of Christ and were involved in Rural Youth, 4-H, and Extension programs. Glen was active in Farm Bureau, Salem Lions Club, the Hospital Building Association, and the Washington County Fair Board, Chamber of Commerce, and various Cattlemen's organizations on the local, state & national level. Madge was in DAR, Sweet Adeline's, Club 31 Homemakers Club and was involved with school activities when her kids were young.
Glen and Madge spent their life farming and wanted to do whatever they could to promote agriculture in the future. Their scholarship fund has been established in their memory, by their son, Jim, to help students who would like to pursue an Ag related degree.