Anne Terrell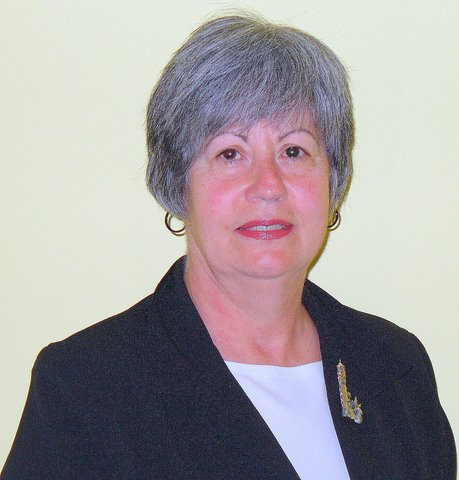 Thanks to a fund through the Washington County Community Foundation, Anne Terrell will be remembered the way she wants to be, as "Someone who was interested in furthering the education of young people in Washington County."
In 2008, Anne's husband, Norman "Butch", created a fund through the Foundation. He left it up to her to decide what type of fund it would be and who would benefit from it. She chose to create a scholarship fund through Delta Kappa Gamma that would give scholarships to Washington County graduating female seniors going into the field of education.
Delta Kappa Gamma is a women's teaching society, whose focus is world-wide education. Anne has been a member of the sorority for 30 years.
Born in Vergennes, Vermont, March 1, 1944, Anne said she grew up knowing that she would one day go to college . . . she just didn't know exactly what she would study.
"Everyone always thought it was important to read extensively," she said. "There was never any question as to whether you were going to finish high school or do something beyond high school, it was a given."
Anne's family moved from Vermont, to Long Island, New York, to Ft. Lauderdale, Florida, which is where she graduated from Stranahan High School in 1962.
It was when she moved to Florida that she met Butch, who is originally from Salem. Both of their families moved to the Ft. Lauderdale area in late 1950s. Anne said her family moved in across the street from the Terrell's. Anne and her brother, who was a year older than her, walked to school every day. Butch wanted to give Anne a ride to school, but thought her brother was her boyfriend.
"So he was too afraid to ask," recalled Anne. He eventually asked a mutual friend what the story was and asked her out.
"It was in May of 1960," said Anne. "We dated six years. While I was in college, he was in the Air Force. When he came home, I graduated and we got married in May of 1966."
The couple lived in Florida for three years before moving to Salem. Anne said they wanted to live in one of the states they were born in and decided Vermont was too expensive. They liked the changing seasons and climate of Indiana and it was more affordable at the time.
"Indiana just fit what we were looking for," she said.
While in college, Anne toyed with the idea of education by taking electives in the field. Her parents, Wallace and Eleanor Goodspeed, said they can remember her wanting to be a teacher, even from an early age. Anne, however, said when she went to college, she had no idea what she wanted to study. All she knew was that she loved history and her future would somehow include it.
"I enjoyed education a lot, but I don't think I grew up knowing that teaching was what I was going to do," she said.
Anne said she received a scholarship for college from the Ft. Lauderdale Women's Club in Florida that helped her get through school. That is the main reason she chose to give a scholarship through Delta Kappa Gamma. It meant a lot to her to have the help when she was going to college and wants to repay the favor.
Anne first attended Broward Junior College in Florida, where she received an associate degree. After graduating, she enrolled in Florida Atlantic University, where she received a bachelor degree in history. Although she took several electives in education, the classes did not convince her that teaching was her calling.
"I was highly encouraged by others to be an educator," she said. "Everyone told me I'd be great at it. I just wanted to work in history."
However, her first job out of college combined both of the career opportunities for her. She landed a job teaching history at a junior high school. Although she had thought she'd rather teach high school than junior high, her mind was quickly changed by the students.
"I think middle school is a very important age," she said. "Being able to help kids through the middle school years, seeing how they change and know that you had a part, big or small, in helping them, that's rewarding."
She spent three years teaching junior high in Florida before she and her husband moved to Indiana, where Butch was originally from. They moved to Salem and Anne got a teaching job at the junior high school in January 1970.
Ginger Morris, who was a co-worker of Anne's, said they have been the best of friends for many, many years. She first met Anne as a substitute teacher. Ginger said Anne was a great substitute and she began asking for her every time she had to be away from her classroom. "I just loved her," she said.
Ginger sold Avon on the side and soon became Anne's Avon lady. That's how their friendship started. "We just got to be really good friends and I kind of took her under my wing and we became extremely close," she said.
The two, along with their husbands, have traveled many places together, including to New England to visit Anne's family, to historical places all over the country and even overseas to Ireland. However, some of Ginger's favorite years of their friendship was when the two team-taught history together for about five years in the early 1980s.
"We loved teaching together and our students loved it, too!" Ginger recalled. "We would intentionally argue over history and the kids thought we were serious and thought it was so funny!"
Ginger said she and Anne couldn't be any more different. While Anne is always organized and has things put together, Ginger is scattered and going every direction. She said the very first day they taught together, Anne had her hand out folders while she told the students what to do with them. Ginger was handing them out and tripped, throwing the folders everywhere. She said that while she was bent over picking them up, one of the students leaned over and whispered to her, "You are really going to drive her crazy this year." Ginger said she just looked up at him and said, "I know!"
"Our classes were fun because we made it fun," said Ginger. "We always have a good time together and very rarely do we agree!"
Ginger and Anne became so close over the years that when Anne's youngest child, Monika Anne Terrell Spaulding, was born in 1979, Ginger and her husband, John, became her Godparents.
Anne's first child, Guy Anderson "Andy", was born June 9, 1971. She also has three granddaughters, Ellie, Abby, and Katie Spaulding.
Anne continued teaching history at SMS until May 1986, when she and her family moved to Atlanta, Georgia, due to a transfer with Butch's job. She continued teaching as a substitute in Atlanta schools for a year, before the family returned to Indiana.
Anne had a difficult time finding a teaching position when she moved home, so she went back to school and earned an administrative license from Indiana University Southeast. She was hired as the Salem Middle School Assistant Principal in 1994 and retired in 2004 after serving 10 years in that position.
Anne said the staff at Salem Middle School was a tight-knit group of people that cared about the kids, all of them, which is why she wanted to remain working in the Salem school system.
"I really liked that feeling of community," she said. "I really believe that you grow where you are planted. This is where I was planted."
Besides Delta Kappa Gamma, Anne is also an active member of Awareness Washington County, PEO, Daughters of the American Revolution, Tri Kappa Associates, SOAR!, Retired Teachers Association and the Women's Giving Circle.
Recently, she took on a part time job as the county director for CASA and is currently serving her second four-year term on the Salem Community Schools Board of Education.
Anne continuously gives of herself to the community and always takes an opportunity to learn more when she can. She wants others to feel the same way, to take advantage of any chance they have at bettering themselves and the community.
She said being a teacher is similar to being a parent. You do all you can to help the kids learn and grow and then hope they become successful. "Graduation is what it's all about," said Anne. "I really enjoy seeing former students years later and hearing about their accomplishments and hearing the stories they remember. It was a fun profession!"