Scot Wayne Ames, Jr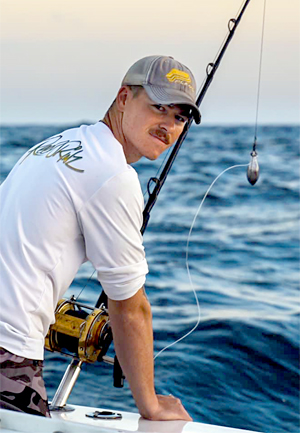 Scot was born at Tripler Medical Center in Honolulu Hawaii, on April 8th, 1996. His dad was stationed in Hawaii for a short period of time and then the family moved back to Indiana, where he was raised in the small town of Pekin. Scot was a 2014 graduate of Eastern High School.
While attending Eastern, Scot excelled in football, baseball, and academics, graduating with both Academic and Technical Honors. During his time at Eastern he also attended Prosser School of Technology (now known as Prosser Career Education Center) to gain his private pilot's license in 2014.
After graduating high school, Scot went on to further his education in aviation by attending Indiana State University. While there, Scot was a leader in the Air Force ROTC program as the 218th Cadet Wing Commander and a Cadet Training Assistant.
During his life, Scot enjoyed hunting, fishing, boating, sports, hiking, shooting guns, and bows, and of course, flying. Scot always went above and beyond and was quickly recognized as a top contender in everything that he did. He earned his pilot slot by being in the top of the nation. After finishing his training, he was chosen by his peers to become a First Assignment Instructor Pilot (FAIP) where he would be teaching the future pilots of tomorrow. He would encourage everyone he knew to search deep down inside and find the fuel the burns that fire in your chest, to wake up every morning with the goal of running faster, pushing harder, and working harder then the day prior.
Scot touched countless lives throughout his time on earth. He will be remembered for his positive attitude, infectious smile and laugh, and his drive to live life to the fullest each and every day.