Creative Ways to Give
THANK YOU FOR YOUR GENEROSITY TO OUR COMMUNITY THROUGH THE FOUNDATION
There are several ways that you can give through the Washington County Community Foundation to support your favorite cause or to honor or memorialize a loved one. Your gift will make a difference to our community. To learn more about the funds at Washington County Community Foundation… click here. Not sure which fund to give to? Consider a gift to a Touch Tomorrow Fund, which allows our Foundation to respond to current needs and opportunities in Washington County. Your generosity is appreciated.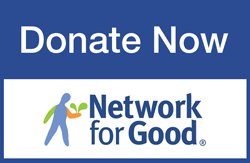 Here are some quick and easy ways that you can make a difference in Washington County:
You can donate on-line. Simply click on the icon for Network for Good. This is a nonprofit organization that will process your credit card and send you the tax deduction confirmation. Be sure to watch for this email.
You can mail a check made out to the Washington County Community Foundation and send it to:

Washington County Community Foundation
PO Box 50
Salem, IN 47167
Here are some ways to give back that are a little more creative.
Making a gift of:
stocks
bonds
IRAs
retirement plans
may be a better choice for you.
Call us to see how easy this can be! If you want to explore setting up a charitable trust or charitable gift annuity, please call us.
We can help you and your professional advisor through this process. For more information, send us an email.
William James said, "Act as though what you do makes a difference. It does."
Thank you for giving through the Washington County Community Foundation
to make a difference in our community.