HEDRICK, Gene and Judy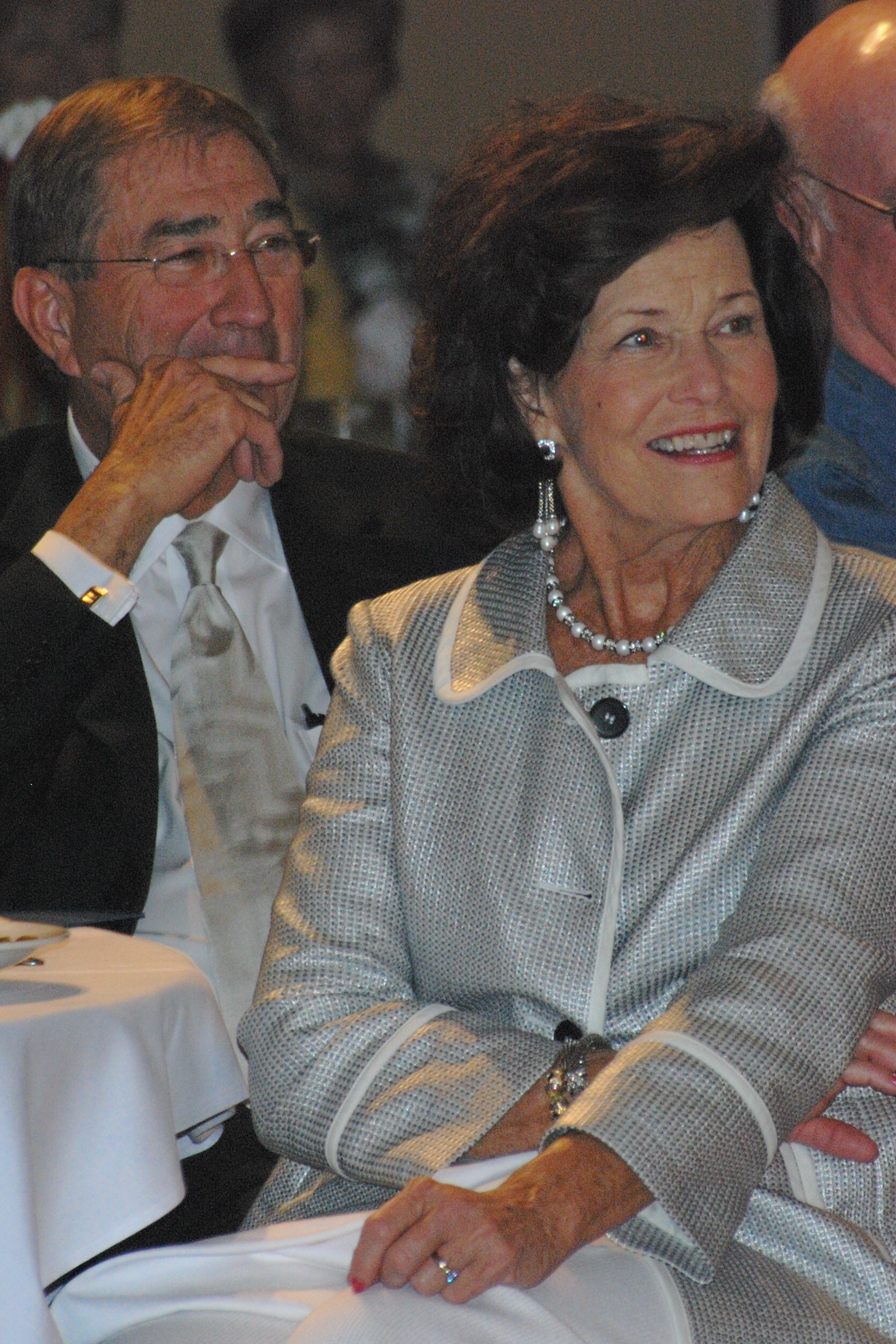 Gene and Judy Hedrick know all about small communities supporting local businesses. Both say if it weren't for the residents of Washington County, they wouldn't have the life they live.
The Hedricks opened a Touch Tomorrow Fund with The Washington County Community Foundation to give back to support the community that has been so good to them over the years.
Gene has been a dentist in Salem since 1959, when he joined Dr. Ed DeJean in his practice on North Harrison Street. The two shared an office with Dr. Eddie Apple for several years before building an office next door in 1963. Today, Gene still works in the same building.
When Gene headed to college in 1952, he never dreamed that one day he'd be a dentist in his hometown of Salem. In fact, he spent his first year of college at Purdue University studying engineering. He said it only took him one year to realize that wasn't where he wanted to be. The next year he transferred to Bloomington to attend Indiana University. He still wasn't sure exactly what he wanted to study, but after a conversation with a brief roommate, he decided to give dentistry a shot. He graduated from IUB with a Bachelor of Science in 1956 and a Doctor of Dental Surgery degree in 1959. His twin brother, Jack, also attended IUB and earned a degree as an optometrist. The brothers both decided to return to Salem to start their practices.
Gene was born on March 21, 1934, to Elizabeth (Betty) and Benjamin Forest (Pedro) Hedrick. He weighed 8 pounds and his brother was 8 ½. The two were delivered at home and spent their first night sleeping in dresser drawers. The boys grew up in town, attending Salem Community Schools and graduated from Salem High School in 1952.
Judy was born in Evanston, Ill on April 30, 1942, to Ruth Elizabeth Foot Cobb and Horace Williamson (Bill) Cobb. She graduated from University High School in Bloomington in 1959. Although she and Gene were both in Bloomington at the same time, it wasn't until several years later that they actually met in Salem.
"I attended college, but didn't graduate," said Judy. "I met a handsome dentist and that was it!"
Judy had just moved to Salem with her family in 1962 when one of her younger twin sisters had a dental issue. She took her to see Gene.
"And he told me to leave the room!" Judy laughed. "I'm not sure what that was about, but that's what he said!"
Gene defended himself saying it was a small space and he needed the room to work. Whatever happened, one thing is for sure, sparks flew and the two were married May 23, 1964. They made their home in Salem, where Gene's practice was already established.
"We never thought of going any place else," said Judy. "Gene grew up here and loved it. It was easy for me to love it, too."
The couple lived in Fair Acres for seven years and moved to their current home on North Main Street in 1971. Judy said they bought the large home in 1970 and spent a year fixing it up. They bought the home from O.P. Link. It was originally built in 1891 by Warner Stevens. The Stevens family is who funded the Stevens Museum on East Market Street.
We worked on this house night and day," said Judy, adding that Gene would work at the dentist office all day, run home and change and head to the new house to work.
By that time, they had four children: Susan, Holly, Brad and Sally. Judy said she was blessed to be able to be a stay-at-home mom for all four of her children.
"The community has given us so much," she said. "I love Salem and I loved raising children here. It took a lot of prayer and a wonderful community for them to be able to do what they've done."
Gene said he's grateful for the community's support of his practice.
"A dentist is on his honor every day," he said. "I hope people will remember me for my integrity, because patients don't really know what you do to them! But I do the best I can every day and treat everyone fairly and the same, no matter what."
The Hedricks said they are happy to be able to give back to the community through the Foundation.
"We've been very fortunate," Gene said. "This has been a great place to live and has given us great opportunities. There's a great school system and it's a safe environment. I just hope we can do more for the community."