J.D. Swift and Lindsey Wade-Swift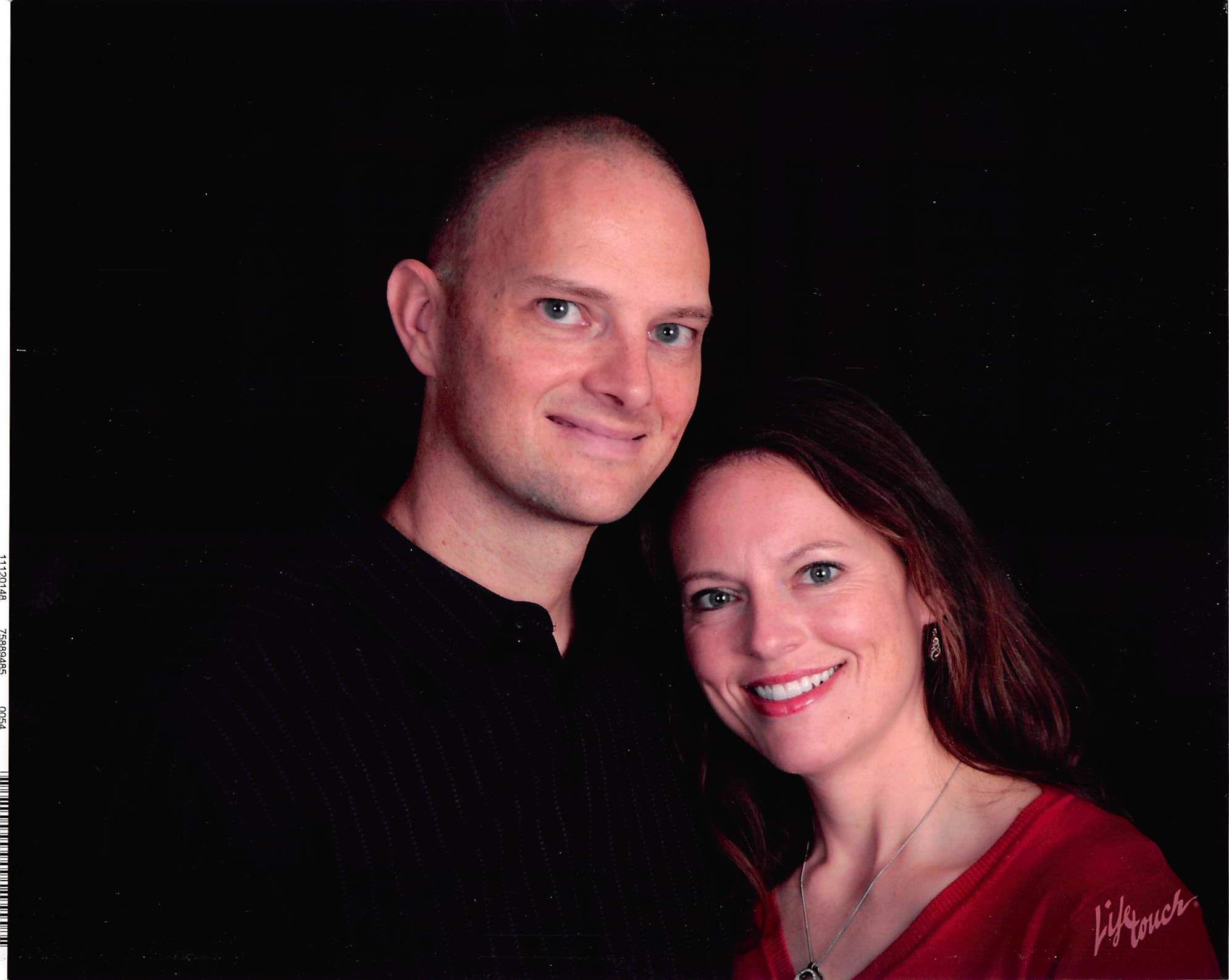 Sometimes making a change definitely is for the better. While it is often easier to just stay with what you have been doing than take on a new challenge, those who work towards that new challenge often find that the work put forward is very rewarding. J.D and Lindsey Wade-Swift are two individuals who have stepped out to take on many challenges that have brought them to where they are today, to a place where they are able make a positive impact every day.
J.D. Swift was born to Larry and Jennie Swift in Louisville, Kentucky. An only child, J.D. lived in Clarksville, Indiana until 1988, when the family moved to Charlestown. J.D. was always active, keeping his parents busy with his many sports and activities. While in high school at Charlestown, he was a four-sport athlete, maintaining a schedule that very few students take on. He worked hard year-round, participating in football, basketball, track, and swimming. Even though he was a strong athlete, these sports took a great deal of dedication and hard work. While he greatly enjoyed being an athlete, he recalls all of the grueling practices that went into finding success, such as the weeks he spent six hours a day in the pool. On top of athletics, J.D. was also involved in Charlestown High School's student government, National Honor Society, and Spanish Club.
After graduating in 1992, J.D. made his way to Evansville, Indiana to attend the University of Southern Indiana. After considering different majors, he decided on psychology. For many years, J.D. had been fascinated by the complexity of the mind. However, he also had a fascination with studying the economic solutions developed by leaders, such as Ronald Reagan and his trickle-down economics policies. Therefore, J.D. also pursued a minor in economics. While at U.S.I., he made an effort to always stay involved on campus and keep himself busy. He became a part of the Lambda Chi Delta fraternity during his first year. He also worked as the head lifeguard in the school's recreation center, as well as the U.S.I Swim Club coach. In addition, J.D. joined Psi Chi, the national psychology honorary society, and the school's economics club.
J.D. graduated from U.S.I. in 1996. However, he was later glad that he stayed in Evansville a little longer, for that is where he met his future bride, Lindsey Wade. Both being U.S.I. attendees, J.D. was introduced to Lindsey by mutual friends. Even though they admit they both had a bad impression of each other when they first met, they eventually saw past that first impression and began to get to know and like one another.
Lindsey Wade was born in Salem, Indiana in 1977 to Wron and Nona Wade. She grew up in Washington County, going through the Salem School Corporation. She and her older brother, Jason, enjoyed growing up in the country, playing together outside for hours at a time. She recalls many fun-filled days, following Jason's lead as he dared her to do all sorts of crazy things, from jumping off of roofs to climbing tall trees. She and Jason also filled a great deal of their time with activities through their involvement in 4H and Junior Leaders for many years.
While attending Salem High School, Lindsey remained involved in agriculture through FFA, 4H, and Junior Leaders. She was also a very strong student. She participated in Tri Hi Y, Pep Club, Spanish Club, and National Honor Society. Lindsey graduated from Salem in 1995.
Upon graduation, she then made her way to the University of Southern Indiana, making the decision to major in finance and minor in economics due to her interest in business. While in high school, she had greatly enjoyed the business-related classes that she was able to take, especially those taught by business teacher Mr. Morris. Lindsey stayed very busy all through her years at U.S.I. To gain experience, she worked at a financial company in Evansville. She also made an effort to stay involved in various activities on campus. She was active with campus intramural sports and became a part of a sorority, Alpha Gamma Delta, as well. Later, she also worked with activities programming, the Student Housing Association, and the Panhellenic Council.
By the time Lindsey graduated from U.S.I. in 1999, she had known J.D. for quite a while. He had been accepted into a graduate school program at Southern Illinois University but had declined it after making the decision that what he truly wanted to do was become a teacher. After studying the development of the brain and child psychology, he had developed a desire to become an educator and help young minds develop. While on a road trip to Houston, Texas, he had discovered a program at St. Thomas University in Houston that would allow him to work on his teaching license while simultaneously teaching in a school. With that discovery, he made a move to Houston to begin his new career, working as a third grade teacher.
Lindsey did not take long to find her way down to Houston to be near J.D. The next year, she also made the big move, finding a job as Traffic Manager for Enterprise Leasing Company. The two would marry on July 28, 2001. They then remained in Texas for the first several years of their marriage, including the time of the birth of their daughter Reagan, who joined the family on June 7 of the following year.
In 2004, J.D. and Lindsey decided it was time to return home to Indiana. J.D. quickly found a teaching position in Jefferson County, Kentucky at Breckinridge Franklin Elementary School. During his three years there, he taught a year of third grade, a year of fourth grade, and a year of fifth grade. Lindsey, too, lost little time continuing her career. Shortly after moving back to her hometown, she became the branch manager of the Salem National City Bank, putting her knowledge and skills to use as a leader.
In 2006, J.D. and Lindsey both started on new adventures in their career, two that would allow them to both serve those around them in new and meaningful ways. That year, Lindsey was hired by the Washington County Community Foundation as the Programs Officer. She has found her years serving her community at the Foundation to be very rewarding. "I enjoy seeing all of the good that the Foundation does in Washington County and helping donors to connect to their dreams," she says.
J.D. began his time at Salem Middle School that same year, where he has been teaching sixth grade ever since. As a sixth grade teacher, he has taught math, social studies, and introduction to technology. "My favorite part of teaching is knowing that I'm shaping young kids, not just academically but also into positive citizens," he says.
Outside of their jobs, J.D. and Lindsey serve their community in a number of ways. Remembering the fun she had in agriculture-related activities while growing up, Lindsey has served as a 4H leader and on the 4H Council. She has also served as the president of the Salem Exchange Club, as treasurer of Awareness Washington County, and as a member of the Little York Lions Club, the Salem Education Foundation, and Friends of Beck's Mill. J.D. has put his talent for athletics to use by coaching basketball and softball and serving as the kicking coach and video specialist for the football team. He, too, has greatly enjoyed being able to serve his community through his position as an educator and coach. He also finds coaching to be an excellent way to build positive relationships with students and serve as a positive role model for them in another light outside of the classroom.
J.D. and Lindsey love their community, and they love that their daughter Reagan has such a wonderful environment in which to be raised. Lindsey and J.D. are both grateful that Washington County is a safe and secure place for their family to live. "I enjoy being close to family and raising Reagan in a safe environment, where she can do a lot of activities and have a lot of friends," states Lindsey.
To give back to their community, J.D. and Lindsey made the decision to begin two funds through the Washington County Community Foundation. The Wade-Swift Youth Development Fund, which they began in November of 2008, is an effort to support the youth of their county and provide them with more positive opportunities. "We've been given great opportunities. We are not wealthy by any means, but we want to give any little bit that we can give to develop not only youth but also provide opportunities for Washington County and make Washington County a better place to live for future generations," Lindsey states gladly. The couple also began the Hometown Heroes Scholarship Fund in 2010 to provide scholarships to students who have a parent who has served in the military. "We respect and appreciate what military people do to protect us and our country, and this is just a small way to give back," says J.D.
Thanks to their generosity and desire to give back, J.D. and Lindsey Wade-Swift will continue to benefit and serve their community for many years to come.